Christie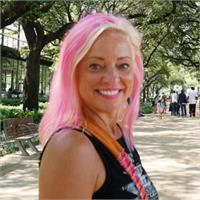 Christie instructs the following:
Inferno Hot Pilates is a training system which combines Pilates with high-intensity interval training. it is performed in a room heated to 95 degrees fahrenheit and 40% humidity. It creates long lean muscles mass, burns fat and increases fitness. It creates a stronger core, improves circulation, and increases flexibility. It's performed on a yoga mat with zero impact.

Prepare to challenge yourself at a new level, listen to your body, pay attention to your breath, and laugh at how challenging it is.




Buti Yoga is a powerful blend of tribal dance and primal movements, plyometrics, and vinyasa-style yoga.

This unique style of yoga incorporates movements that our bodies crave, and that our body's systems flourish from.

The practice, physically, is incredibly challenging. But it's all levels friendly and entirely approachable.




The classic, beginner friendly Hot 26+2 class is a series of 26 postures and 2 breathing exercises.

This class is the foundation for all hot yoga students, regardless of experience, ability or age. Whether you are working through injuries, health conditions, or want to boost your athletic performance, this class is for you!

Dress Code: Shorts highly recommended. Long pants and long sleeves discouraged in this class. If you can visually connect with your sustained muscle contractions in the mirror, your practice will improve faster.


Is this your first visit to HYP? Please go online to www.hotyogaptx.com and register for your class or arrive 15-20 minutes early and register at the front desk.