Crystal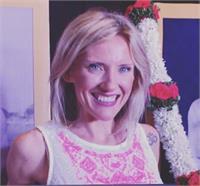 Certified at Bikram Yoga Teacher Training Spring 2016
Crystal instructs the following:
Warm up with Ghosh salutations and learn more of the Kolkata-based style of practice. After salutation together practitioners are invited to freestyle and share their practice tips with each other. The hot room is open for you to play in your practice. This class is designed with the idea that the more fun you have while you move your body, and the more relaxed your mind, the easier it becomes to obtain new vistas of health. The instructor will be present to answer questions and help with yoga asanas. There are no "rules", however; one can sit, stretch, talk, learn, and grow…. whatever you feel like doing in a warm room! Lights are low. Sometimes we practice with music or a beat.

Expect variety: Laughter, conversations, or quiet meditation. The main goal is just to enjoy a warm room, and explore together.




Bikram's Beginning Hatha Yoga is a series of 26 postures and 2 breathing exercises for Beginners to Advanced Students.

Dress Code: Shorts highly recommended. Long pants and long sleeves discouraged in this class. If you can visually connect with your sustained muscle contractions in the mirror, your practice will improve faster.


Is this your first visit to HYP? Please go online to www.hotyogaptx.com and register for your class or arrive 15-20 minutes early and register at the front desk.