Cheryl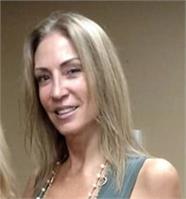 From my Bikram Yoga practice I found discipline, self control and my voice. I continue to utilize and teach Bikram Yoga as a gentle, healing vehicle for individual therapy.
Yoga has helped me reconnect to my spirit and find a new purpose for my life.
I want students to take away mindfulness, strength, patience, determination, confidence, self control. You will find the empowerment in whatever areas of life you need to be empowered.
Cheryl began her Hatha yoga practice in 1999 and was certified at Bikram Yoga Teacher Training in Fall 2003.
Cheryl instructs the following:
Inferno Hot Pilates is a training system which combines Pilates with high-intensity interval training. it is performed in a room heated to 95 degrees fahrenheit and 40% humidity. It creates long lean muscles mass, burns fat and increases fitness. It creates a stronger core, improves circulation, and increases flexibility. It's performed on a yoga mat with zero impact.

Prepare to challenge yourself at a new level, listen to your body, pay attention to your breath, and laugh at how challenging it is.




Reenergize and revitalize yourself and your practice. You will burn, transform and love the way you feel. This class is based on the Journey Into Power sequence.

All-levels. 90-95 degrees

If this is your first visit to HYP, please go online to www.hotyogaptx.com and register for your class or arrive 15-20 minutes early to register.




Bikram's Beginning Hatha Yoga is a series of 26 postures and 2 breathing exercises. For Beginners to Advanced Students.

Dress Code: Shorts highly recommended. Long pants and long sleeves discouraged in this class. Set yourself up for success and read the FAQ at

http://bikramyogameyerland.com/FAQs


Is this your first visit to HYP? Please go online to www.hotyogaptx.com and register for your class or arrive 15-20 minutes early and register at the front desk.